The events of the last year have spurred an accelerated transformation in businesses that many have called a leap forward of five of more years. For many organizations, digital tools and processes (digitalization) went from the test or pilot stage to full implementation in a matter of days or weeks as a needed path to these organizations' survival. However, even where it worked, there remains much to be done involving leadership and management teams, employees, and customers. Where are you on your digital journey?
Digital Transformation should not only position your company as a survivor and an innovative, but should also lead to:
Positive changes in the workplace and the employees' experience
Greater flexibility in staffing and roles
Much improved customer experience
New ways of thinking among your company's managers and leaders
Cost optimization
Business process optimization
Risk mitigation through more consistent processes and verifications
Strategic investment
Revenue growth
What has been your experience with previous digitalization projects? Are your people as excited about the prospects as they should be?
Often an organization looks at one project at a time to "modernize," but a holistic approach to digitalization drives down risk and cost dramatically while providing an impetus for refreshing the employees' enthusiasm and career options as well as the organization's recruitment and retention drivers. A big-picture strategic view that includes assessments of the current state and desired future state is needed, but it can be complex.
In this workshop, learn the pillars to effective holistic digital transformation:
Obtaining leadership buy in and developing leaders' roles as advocates and sponsors
Preparing leaders for discussions with top management or the board
Assessing staff readiness – identifying who are your cheerleaders and advocates?
Determining what steps and programs are needed to help employees embrace the changes in positive ways?
Constructing staffing plans that maximize talent, retain those needed, and help recruit for the future
Determining what changes are needed in policies, procedures and employee rewards programs
Assessing business processes – which need to be optimized and/or automated?
Identifying all areas in need of modernization and applications/services NOT needed to drive digital transformation
Pinpointing opportunities for reducing risk and driving down costs at the same time
Building an employee communication plan to keep staff informed and excited about the changes
Identifying quick wins to build support for the project
Developing a governance process that leads to improvements and expansion over time
Implementing Design Thinking to discover new markets, new services, new delivery methods to increase revenue
About the Presenters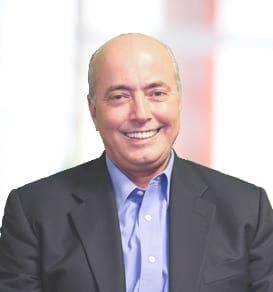 Richard Ricks
Founder + CEO
Silver Tree Consulting & Services
Richard Ricks, founded Silver Tree Consulting & Services in April 2014. He is responsible for the company's strategic plan, consulting partners and assuring client relationships are excellent. He is a highly accomplished information technology and services executive who has led many successful transformations. As previous CIO of Nortel Networks and president of many divisions of CSC's commercial businesses, he is recognized for his leadership in driving business, operations, and technology transformations that deliver excellent results – True Value.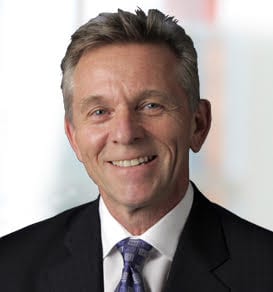 Tony Doye
President
Silver Tree Consulting & Services
Tony Doye's breadth and depth of experience across both the IT services industry and corporate business disciplines makes him ideally suited to the role of President for Silver Tree Consulting & Services. Amongst his significant responsibilities, he leads the growth and development of clients in the Non-Profit sector. Doye's career intersected with the executives of Silver Tree working together at Computer Sciences Corporation, Unisys and CompuCom before he began his work at Girl Scouts of the USA (GSUSA) as CIO and COO.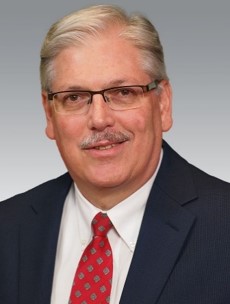 Fred Hencke
Senior Vice President
Segal
Fred Hencke is a transformational and innovative Management and HR Consultant focused on helping organizations improve business results, implement and operationalize business strategies, and achieve a high performing workforce. Hencke has more than 30 years of experience in executive leadership and coaching, business strategy development, mergers and acquisitions, organizational effectiveness, and talent strategy development.
Date and Time
Wednesday, June 2
12:00 - 1:00 PM
Registration
This event is free and open to both members and non-members.  Login details will be provided to all registrants prior to the event.


Presenting Sponsor