Today's IT leaders are overworked and understaffed.  They're often bogged down with end-user troubleshooting, patching, maintenance and more, making it tough to also execute on ambitious growth goals or support the business vision.  Yet business leaders rely on IT now more than ever to make their organizations more productive and reduce risk.  It's a lot to juggle - and that's where RapidScale comes in.  
Join us for a webinar featuring RapidScale's CEO Duane Barnes and Sr. Cloud Solutions Consultant Brian Baker to learn how IT organizations can be empowered to enhance end-user experience for employees, secure corporate data, boost business productivity, and reduce capital expenses through managed cloud services.
Who should attend?
IT Professionals - CIOs/VPs, Directors, Managers of IT
About the Presenters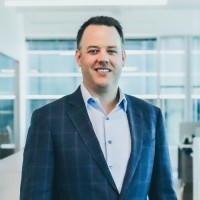 Duane Barnes
CEO and Cox Business Vice President + General Manager
RapidScale
Duane Barnes leads RapidScale as its CEO and Cox Business Vice President & General Manager.  Mr. Barnes has over 20 years of experience working in IT focusing on enterprise data center and security services. Prior to his employment with RapidScale, Intelisys, Open-Xchange, and Windstream Hosted Solutions he held various leadership positions at MPInet, PowerOne Communications, and The Walt Disney Company. His expertise is in complex data center solutions and managed hosting projects, cloud computing, virtualization, storage, SaaS, networking, disaster recovery, security, and VoIP.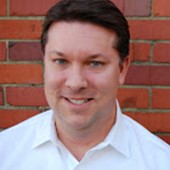 Brian Baker
Sr. Cloud Solutions Consultant
RapidScale
Brian Baker serves as a Sr. Cloud Solutions Consultant for RapidScale.  Baker has spent his entire career in the technology sector within North Carolina. Before joining the RapidScale team, he held several sales and business development leadership positions. Baker served as vice president of business development, southeast for Sentinel Data Centers and during his tenure, Sentinel was acquired by CyrusOne for $490M. Additionally, he served as vice president of sales at Hosted Solutions, where he defined the company's sales strategy and grew company revenue from $9M to $49M in less than four years, which led to an acquisition by ABRY Partners for $144M.