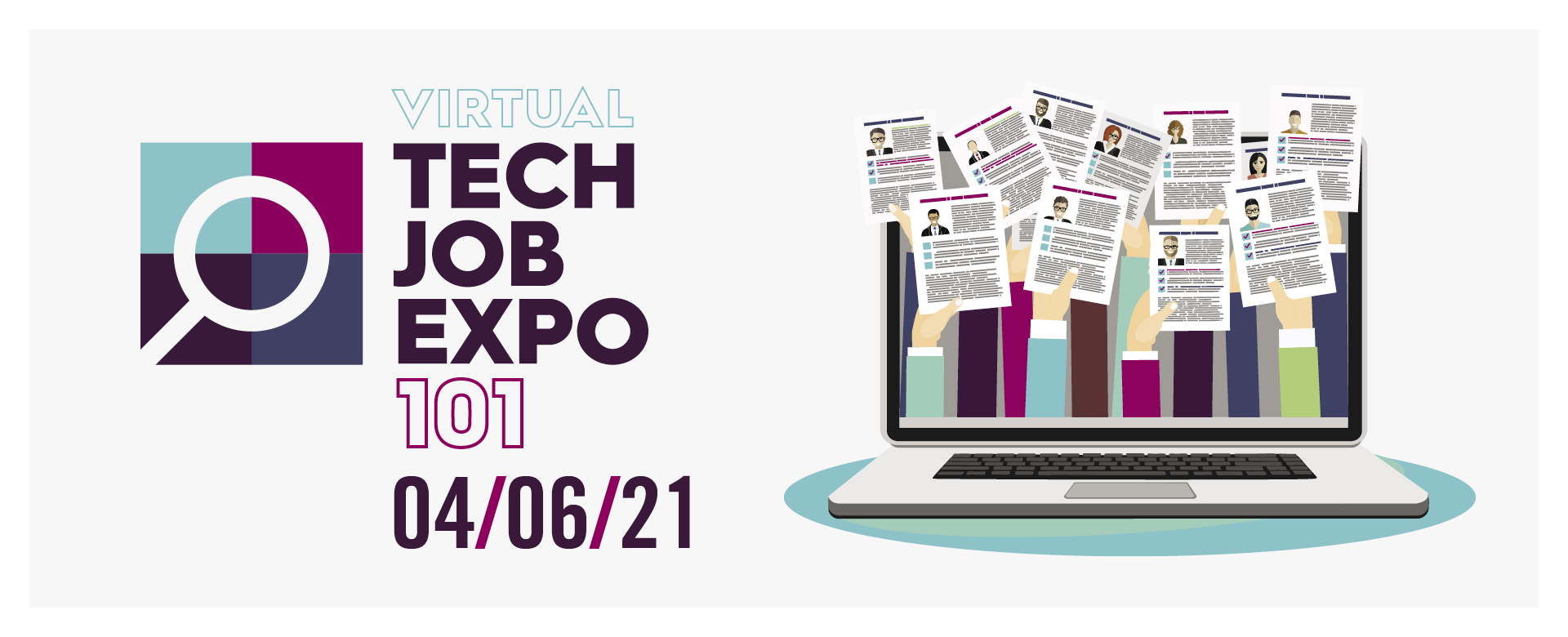 Virtual job expos offer many benefits!  They offer employers the convenience to participate from home or office, cost and time savings with no travel or setup, improved recruitment marketing and employer branding, ability to manage multiple conversations during the live chat, and access to all resumes to build a candidate pipeline.  Job seekers can participate regardless of geography and to simply learn more about what different employers are offering.
Join NC TECH, along with partner Premier Virtual, for a tour of the online platform to see how employers and candidates are able to connect.  Employers will see how they can easily customize a virtual hiring room (booth) to showcase their organization, add job vacancies, connect via chat/video meeting with candidates, access resumes, view reports with analytics, and follow up with candidates.  During the webinar we will also show job seekers how they can customize a profile with a resume and picture, view vacancies, and connect with employers during the event.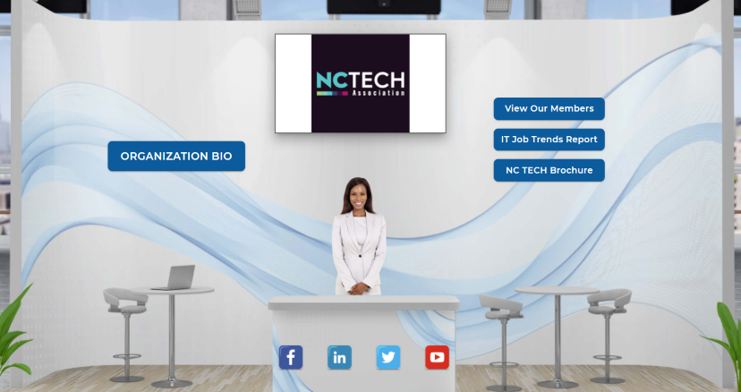 This webinar is ideal for hiring employers considering or already committed to participate in the Spring Virtual Tech Job Expo.  It is also recommended for candidates who are registered or interested in participating in the upcoming expo. 
To learn more about the next Virtual Tech Job Expo on October 20 CLICK HERE
Date and Time
Tuesday, April 6
3 - 4 PM
Recorded Webinar

Hosted by