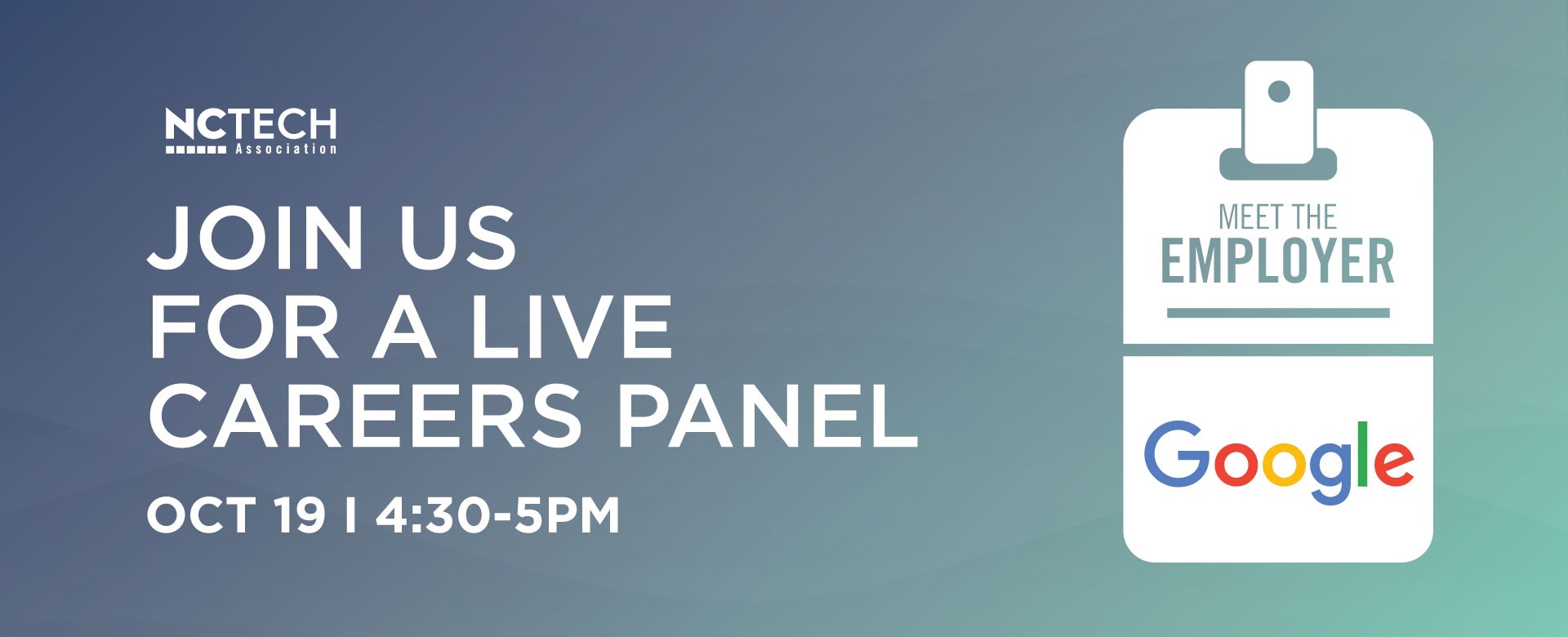 Join Google for a live panel discussion and Q&A session with Google Recruiting and a recently hired Durham-based Software Engineer.  
Tune in as the team shares a step-by-step walkthrough of Google's hiring process and tips for acing the interview -- and bring your questions for the open Q&A.
Then, the next day on October 20th, you can meet with Google recruiters LIVE via chat and video during the NC TECH Job Expo - register to attend the Expo HERE.
Date and Time
Tuesday, October 19
4:30 - 5:00 PM
VIRTUAL
Registration
Registration is free and open to both members and non-members of NC TECH, though registration is required to receive login details.


sponsored by