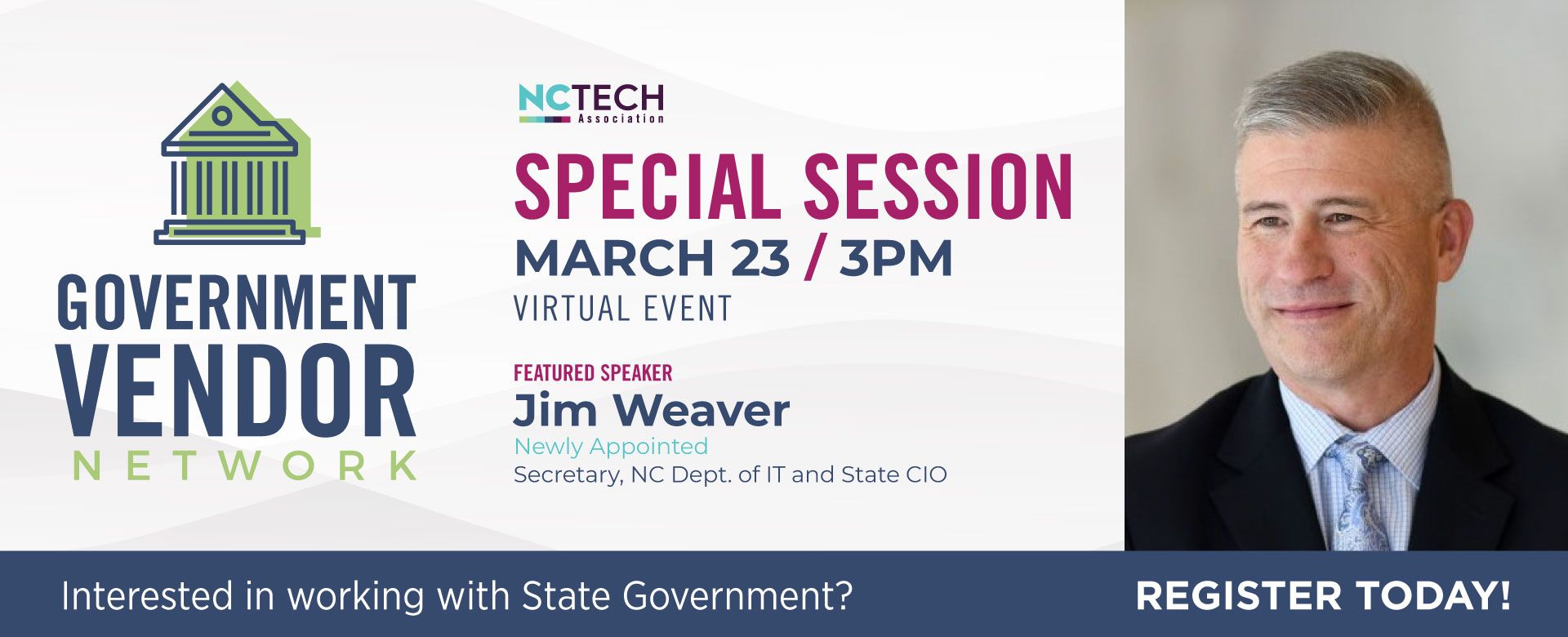 The Government Vendor Network is a forum for member companies who have an interest in doing business with state government.
Please join NC TECH as we host newly appointed State CIO Jim Weaver, who was most recently the CIO for the State of Washington.  Jim will share a bit about his background, as well as the key priorities and initiatives in his new role.
Featured Speaker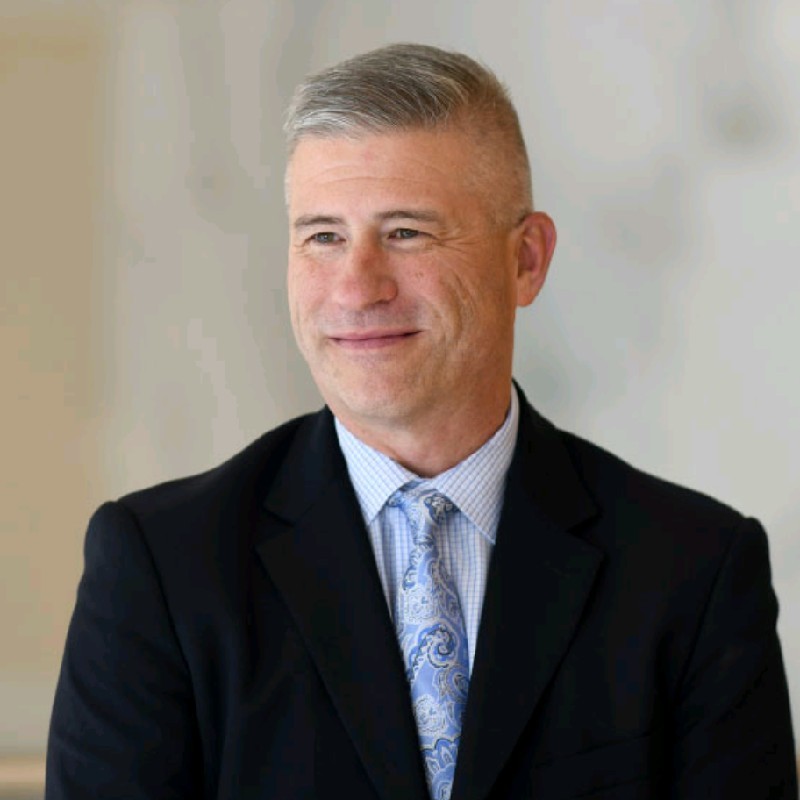 Jim Weaver
Secretary, NC Dept. of IT and State CIO 
Special Guest
Rep. Jake Johnson
NC House
Chair, House Appropriations Committee, Information Technology
When
Tuesday, March 23
3:00 pm until 4:00 pm 
Registration
Participation is open to NC TECH members at no cost, but registration is required. Call-in information will be sent to participants following registration as the meeting approaches.

NOT A MEMBER?
To see if your company is a member view the NC TECH member directory.

Contact a member of our membership team at 919.856.0393 or email membership@nctech.org if you are interested in learning more about joining. 



Meeting Sponsor