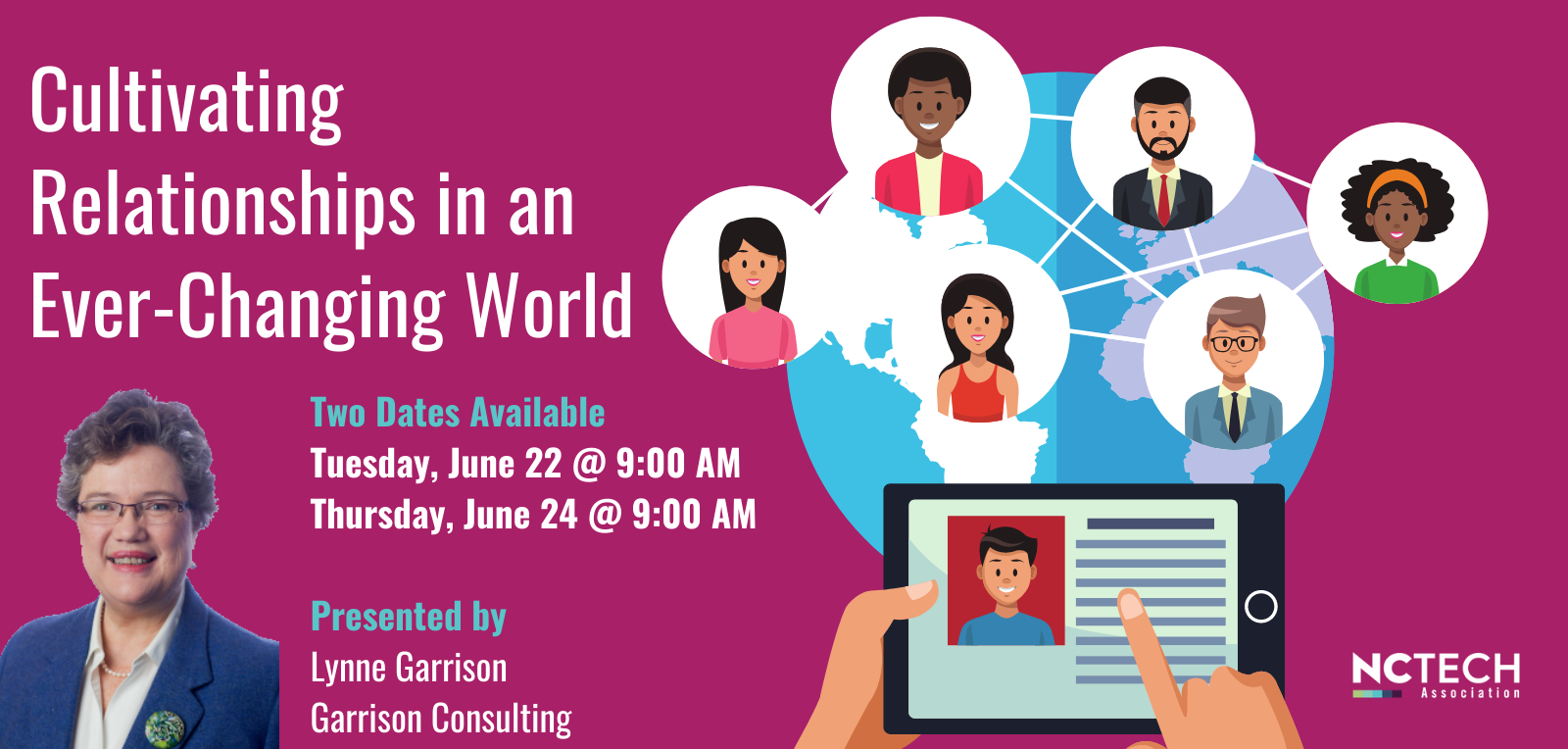 Cultivating Relationships in an Ever-Changing World
How do we continue to make valuable business connections and build relationships?  Join us for a fun and informative program on relationship building, whether looking at virtual or in-person scenarios, facilitated by Lynne Garrison with Garrison Consulting. 
This will be an interactive session for NC TECH members to engage, meet fellow members and explore some tangible ways to deepen connections.   
Date and Time
Tuesday, June 22
9 - 10 AM
Registration
This event is FREE and open to employees of NC TECH Members.



Registered participants will receive an email confirmation with call/login information.
Can't attend June 22? 
We are also hosting this event on Thursday, June 24 at 9:00 AM.