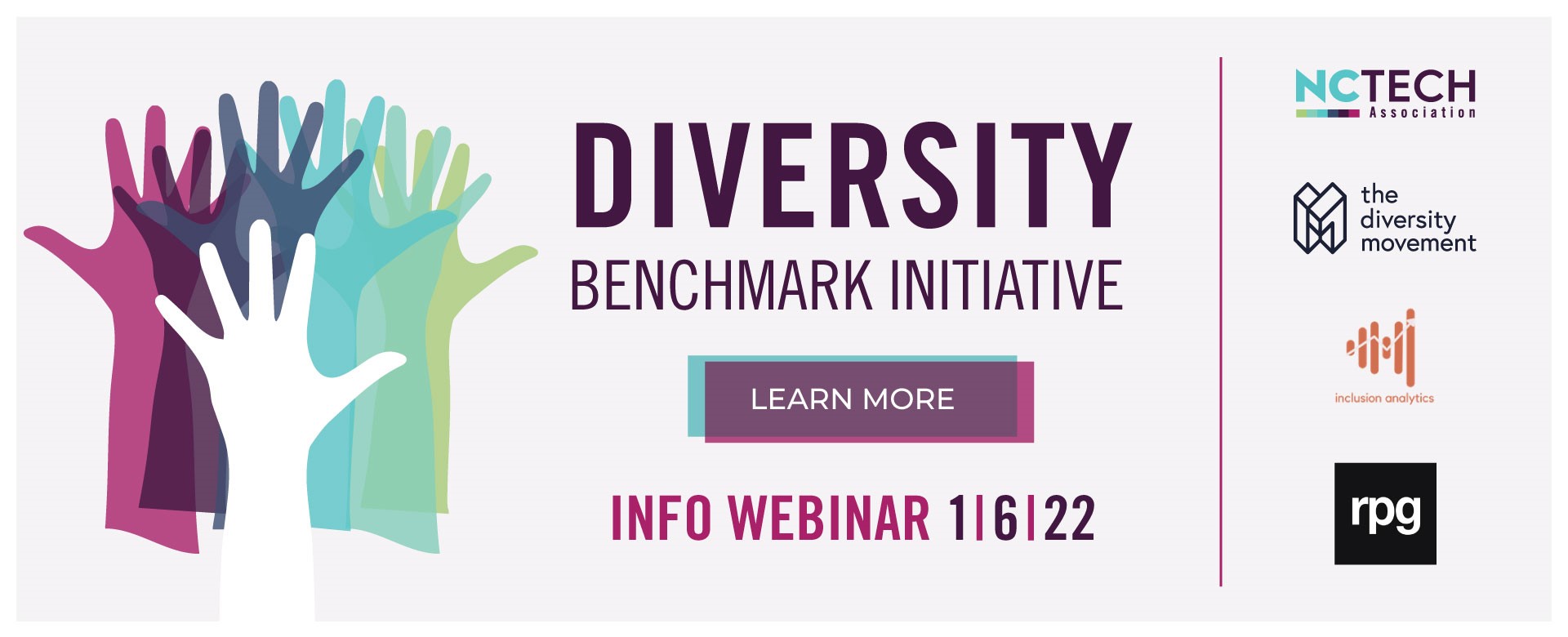 The North Carolina Technology Association (NC TECH), along with partners The Diversity Movement and Racepoint Global, are pleased to announce a collaboration that will define a baseline of how tech and tech-enabled companies/organizations are faring in the areas of diversity, equity and inclusion.  The aggregate data will provide a broader picture of how companies across the region are doing with efforts to build a more diverse and inclusive workplace.
The 2022 benchmark will be the first of what will be an annual benchmark to provide information for business leaders, government officials, economic developers, and others to utilize as the state's tech sector is spotlighted as a national tech hub.   
The Benchmark Initiative will have participating tech and tech-enabled companies/organizations complete two Core Assessments provided and supported by project partner Inclusion Analytics. The Core Assessment includes an assessment focused on Policies + Practices which captures demographics and policies, and the other on People + Perspectives which seeks to understand the people and perceptions within those companies. 
Join NC TECH and partners for a webinar for an overview of the Diversity Benchmark including details about the process, what it will mean for your business to participate and what you can expect in return for your participation. 
THE DIVERSITY BENCHMARK INITIATIVE 
To learn more about the Diversity Benchmark Initiative and how your company can participate, click below.
---
Study Collaborators
January 6 Webinar
If you are unable to attend this event, there is a second option available on January 6.