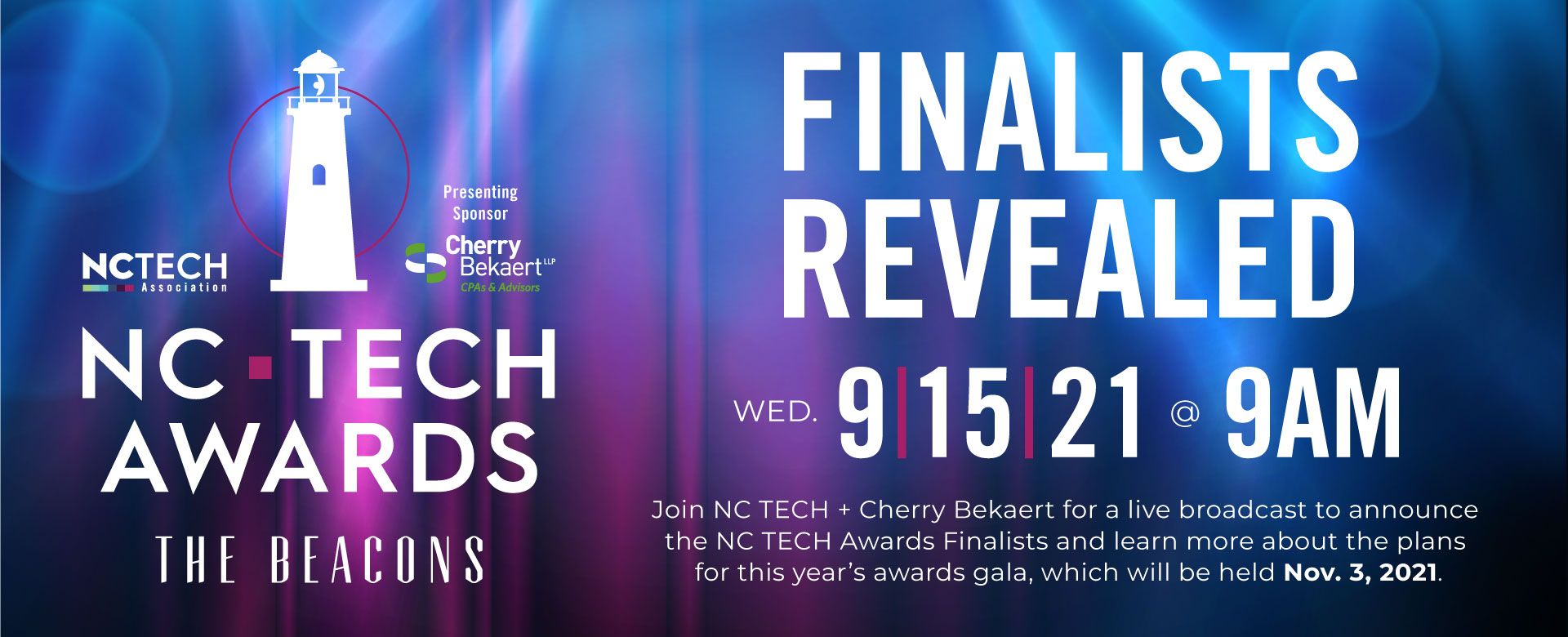 NC TECH and Cherry Bekaert will announce the 2021 NC TECH Awards Finalists and provide more information about the plans for this year's celebration. 
Award Finalists Announced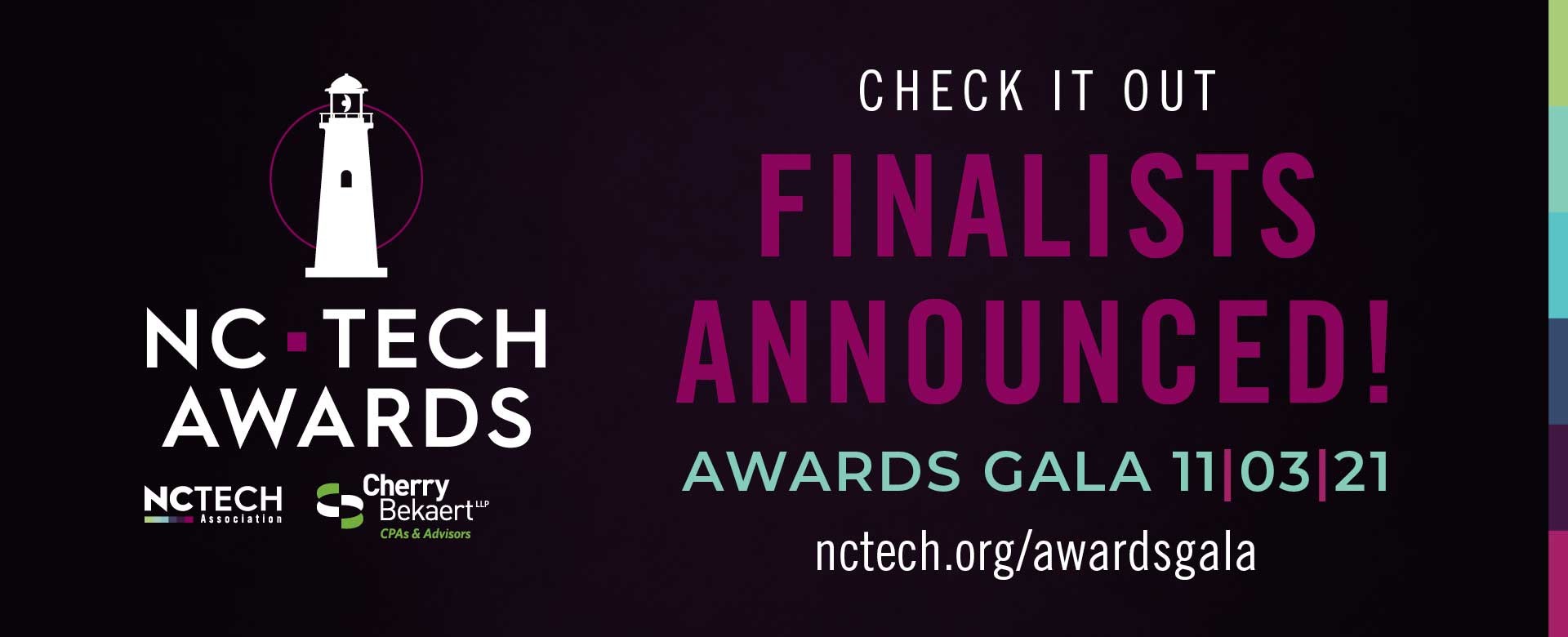 The NC TECH Award finalists were announced live on September 15.  


Applications were reviewed in a two-stage review process, led by the accounting firm Cherry Bekaert, in partnership with an independent selection committee. Finalists will be notified in mid-late September and winners will be announced at the NC TECH Awards Gala on November 3.