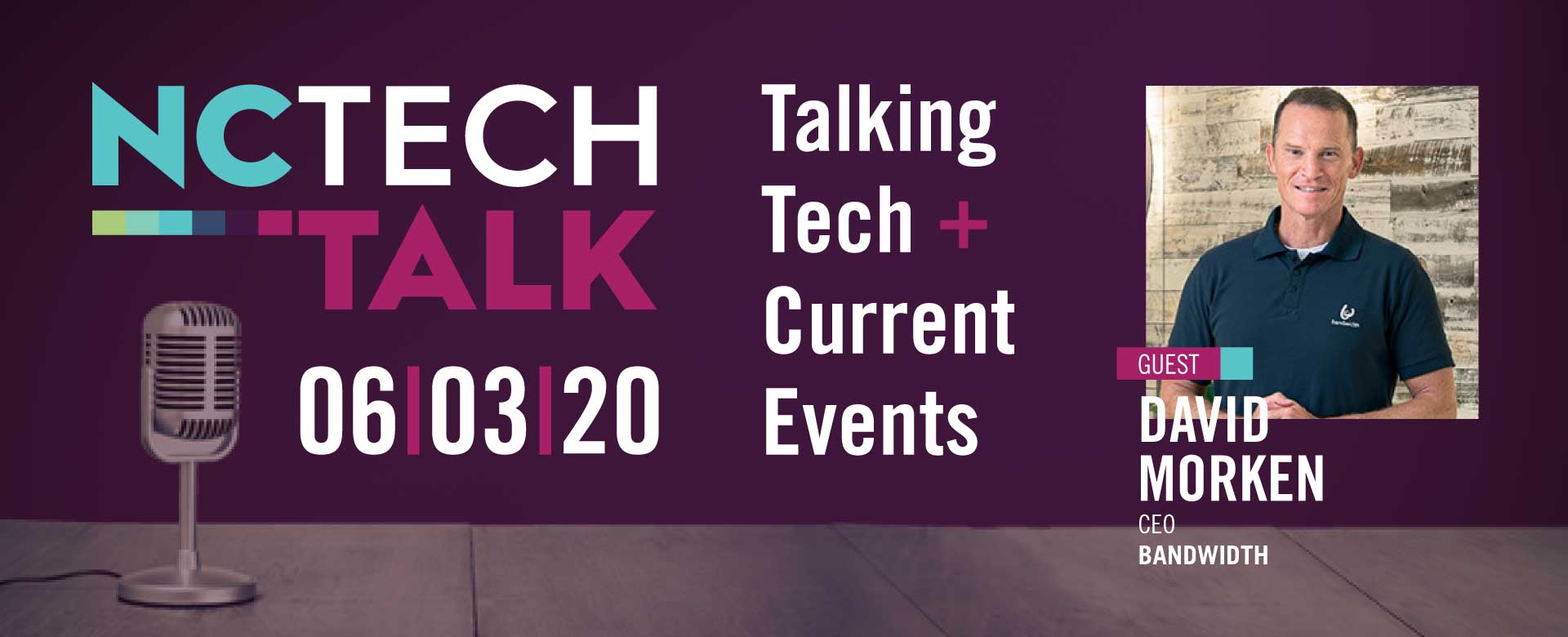 Join us for NC TECH Talk when Brooks Raiford interviews David Morken, Co-Founder, Chairman & CEO of Bandwidth about one of North Carolina's great startup success stories.  The company has recently announced the planned construction of a new headquarters and is hiring rapidly, even in the midst of the economic downturn.  What's their secret?
DATE AND TIME
Wednesday, June 3
3 - 3:45 PM
REGISTRATION 
This webinar is FREE for members and $25 for non-members. Registrants will receive call-in info upon registration.
NOT A MEMBER? 
*To see if your employer is a member of NC TECH, visit our MEMBER DIRECTORY. 
Interested in membership? Contact our Membership Team at 919.856.0393 or email membership@nctech.org to learn more about NC TECH.
SPONSORSHIP
Interested in sponsoring a future NC TECH Talk? Contact Tracy Sternberg for more information about the benefits of sponsorship.
VIDEO CONFERENCE POWERED BY
NC TECH TALK SERIES
Click below to view the full line-up of participating executives and their scheduled dates.