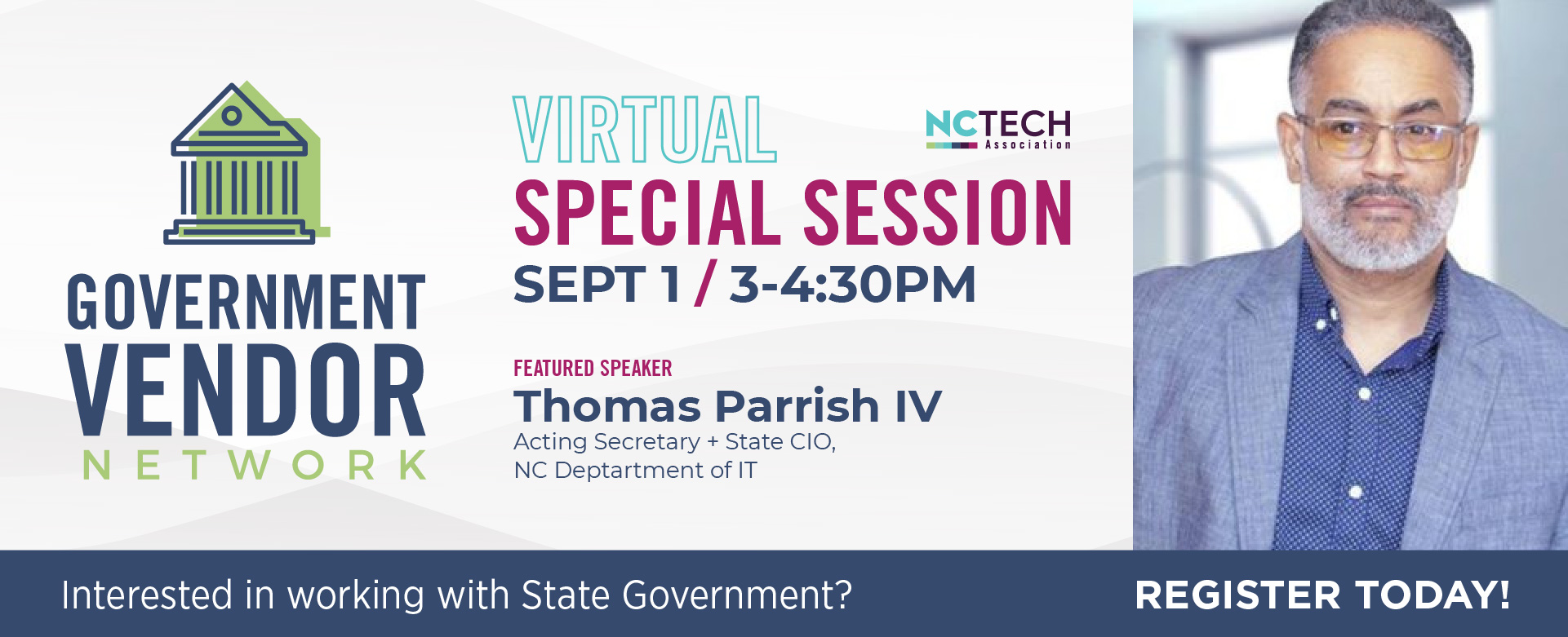 The NC TECH Government Vendor Network is a forum for member companies that have an interest in doing business with state government. 
This upcoming special session will be held as a virtual event, and will feature new Acting State CIO Thomas Parris IV. He'll provide our members with some insights about the Department's priorities and initiatives, his approach to leading the Department, and more. (This member-only activity is free with advanced registration.)
Featured Speaker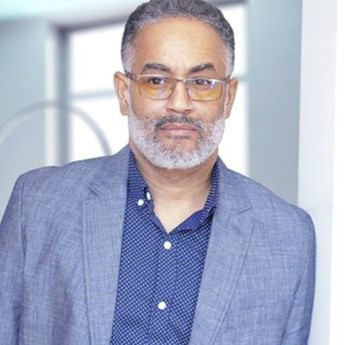 Thomas Parrish IV
Acting Secretary and State CIO
NC Dept. of IT
When
Tuesday, September 1
3:00 pm until 4:30 pm
Access
The meeting will be virtual. After registering, attendees will receive call-in information. 
Registration
Attendance is open to NC TECH members at no cost, but registration is required. 

NOT A MEMBER?
Interested in membership? Contact a member of our membership team at 919.856.0303 or email membership@nctech.org to learn more about membership and join today! To see if your company is a member, view the NC TECH Membership Directory.
Meeting Sponsor