June 23, 2020 - June 24, 2020


#DiversityInclusionNC
Diversity and Inclusion are a key part of creating an environment that drives innovation and improves the bottom line.  It provides companies a wide range of differing viewpoints, experiences and perspectives that is only possible by having a unique and varied employee base.  At NC TECH's first Diversity + Inclusion Summit, we will explore D + I through a different lens to see what is possible when organizations harness the benefits of a diverse workplace.  Be part of this very important conversation by joining this VIRTUAL EVENT which will take place during the mornings of June 23 and 24. 
What does a VIRTUAL EVENT mean for participants? 
You will get to hear the same great content – just from a different stage. This event is now virtual – and our speakers have confirmed that they are ready to go virtual with us. 

We've shifted the schedule a bit to spread out the content over 2 days (mornings of June 23 + June 24), so you will not have to sit at your computer for a full day. 

You will have access to listen to and engage with the keynote speakers and panel discussions – both live and on your own time!! Isn't that awesome? Now you don't have to choose which breakout session to attend – you can listen to them all.

We will still feature a resource showcase where attendees can learn more and connect with diversity and inclusion partners and access resources.

We are exploring ways for attendees to be able to network virtually – more on that soon!

A BIG Perk - ALL sessions will also be recorded and available for attendees to consume after the summit is over and on your schedule.
Morning Keynote
John Samuel
Head of LCI Tech
LC Industries
Topic: Expanding D+I: How and Why Businesses are Turning Their Focus to Equity and Access
John Samuel , Head of LCI Tech , a North Carolina-based firm that is one of the largest employers of Americans with disabilities. John's passion for inclusion is rooted in the fact that he is a blind entrepreneur, advocate and public speaker committed to creating opportunities by eliminating accessibility barriers.
After being diagnosed with a degenerative eye condition, John embarked a on journey build his life and career as a person with disabilities.  John will share his story and talk about why it is important that we continue to remove barriers that are limiting people with disabilities from all aspects of life, including work.
Afternoon Keynote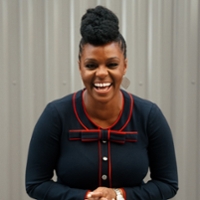 Raven Solomon
Generations Keynote Speaker | Author | Multigenerational Leadership Expert
Center for Next Generation Leadership & Professional Development
Topic: Closing the Generational Gap: How to Lead Across
Generational Difference & Win through Generational D&I
For the first time in history, there are 4, in some cases 5, generations working alongside one another in the workplace. Differences across these generations can create frustration, tension and breakdowns in communication. These problems can stall productivity and create hostile work environments that lead to disengagement and dissatisfaction. Creating a culture where generational differences are welcomed and even leveraged can result in higher performance, happier employees and better places to work.   
This unique and highly engaging keynote engages every attendee, no matter the age, as they learn about the differences and similarities across the 5 generations in the workforce, and how each can be leveraged to create cross-generational synergy that drives competitive advantage. Attendees will walk away understanding general characteristics of each generation, why these characteristics are as they are, how they tend to show up at work and how these things can benefit the top and bottom line of the organization when leveraged properly.
Closing Speaker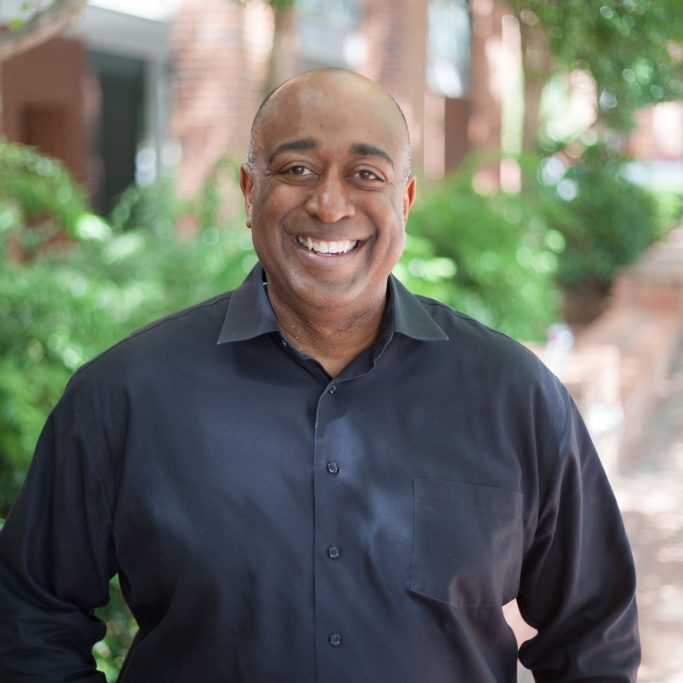 Donald Thompson
CEO
Walk West
Donald will close out the Summit with a special call to action encouraging guests to take what they've learned and continue their D+I journey.
Panelists
Day One (June 23)
9:15 AM  Welcome/Opening Remarks
9:30 AM  Opening Keynote – John Samuel
10:15 AM Break/Check Out Resource Showcase
10:30 AM Breakout Session #1
Business Value – How Does D + I Improve The Bottom Line
Generational Mandate – Can't We All Just Get Along and Thrive Together
Creativity + Productivity – Why Diversity Is A Catalyst for Innovation and Discovery
11:30 AM Day One Wrap-up/Check Out Resource Showcase
12:00 PM Day One Adjourns
Day Two (June 24)
9:15 AM Welcome/Opening Remarks
9:30 AM Breakout Session #2
Unconscious Bias – What Is It and Can It Be Eliminated
Communications – How Can You Communicate Effectively To All
Disabilities/Accessibility – Why Accessibility Is The Key To D + I
10:30 AM Break/Check Out Resource Showcase
10:45 AM Closing Keynote – Raven Solomon
11:45 AM Call To Action – Donald Thompson
12:00 PM Day Two Wrap-up/Check Out Resource Showcase
12:15 PM Day Two Adjourns
When

(New Date)
June 23 (9:00 am – 12:00pm) + June 24 (9:00 am – 12:15 pm)
Where
This is a VIRTUAL EVENT. Login information will be provided in advance to attendees.
Registration
Registration is open to NC TECH members and non-members.
Member Registration: $100
Non-member Registration: $200
Student Registration: $75
*Must be an enrolled student at an institution of higher education
Sponsorship
Interested in sponsoring the Summit? Contact Tracy Sternberg by email or call 919.856.0393. Click below to view the sponsorship opportunities.


*Please Note: If you/your company were already registered to attend, your registration has been automatically shifted to the new date. No action is needed.
If any changes are necessary, please contact Mary Smith.
Interested in joining? Contact our Membership Team at 919.856.0393 or email membership@nctech.org to learn more. To see if your company is a member, view our member directory.
Fine Print: All registrations to NC TECH events are final and non-refundable.  Refunds will only be offered if the event is canceled.  Registrations are transferable to another qualified guest.  Please contact NC TECH at 919.856.0393 to request such a transfer.
Thank You Sponsors
Presenting Sponsor