#nctechawards
Awards Gala
The NC Tech Awards is dedicated to celebrating the best and brightest in the state's tech sector. The event is an evening celebration where we recognize innovation, growth and leadership. The event includes a reception, dinner, and awards ceremony. 
When
Thursday, November 4
5:30 PM - 9:30 PM EST
Agenda
5:15 pm - Registration Opens
5:30 pm - Welcome Reception + VIP Reception (Finalists, Board of Directors + Advisors, Special Guests)
6:30 pm – Dinner + Awards Presentation
9:00 pm – Adjourn + Private Winner's Circle Reception (Award winners to gather and pick up award/gift bag at reception.)
Where
Raleigh Convention Center
500 S Salisbury Street
Raleigh, NC 27601
Awards Submissions Now Live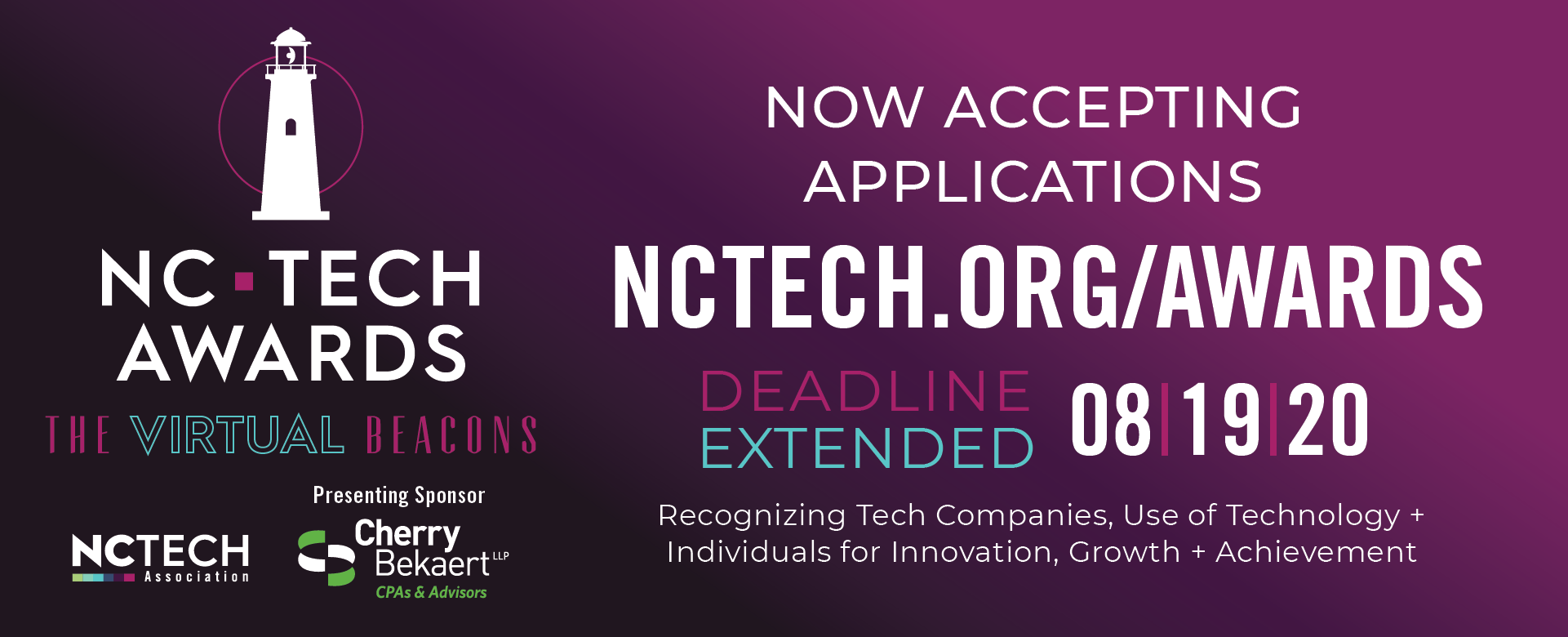 The application period is now open for the 2020 NC TECH Awards. Click the button below to view this year's categories, how to apply and all the details about the awards program.



Registration
Registration coming soon.
Sponsorship Opportunities
Interested in sponsoring the 2020 NC TECH Awards Gala event? Please email Tracy Sternberg to learn more. 


Thank You Sponsors
Presenting Sponsor