Join NC TECH on the Triangle leg of our 2019 statewide Tech Tour.  
NC TECH will be hosted by member, Avalara, for a tour of the Durham office and greetings from company leaders. The company's east-coast hub overlooks the Durham Bulls Ballpark and blends the company colors, tiki huts, bleachers and other interesting visuals that have now become a template for their other offices worldwide. Come check it out – register now as space is limited!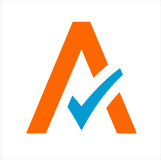 About Avalara: Since its founding in its founding in 2004, Avalara has pioneered a service-based platform for sales tax automation and has been recognized for years as one of America's fastest growing technology firms. The company's cloud solutions help thousands of customers stay focused on their core businesses by automating sales tax and compliance. Avalara's end-to-end solutions include sales and use tax calculation, exemption certificate management, filing and remittance, and a broad array of related services.
Date 
Thursday, June 13
2:00 pm to 2:45 pm (arrive by 1:45 pm)
Location
Avalara
512 Magnum Street, Suite 100
Durham, NC  27701
Registration
This event is free and open to NC TECH members only.
NOT A MEMBER?
Interested in membership? Contact Carol Zimmerman to learn more about membership and join today! To see if your company is a member, view NC TECH member directory.
SPONSOR THE TOUR
A great way to get visibility across the state including to meet/greet with business and tech leaders in different markets and some social media attention.