Whether hiring for 1 or 100, the Tech Job Fair series connects the area's top talent across functional areas and levels of expertise with growing companies and organizations.  Don't miss the next Job Fair, presented in partnership with local community partners, to promote regional job openings in the tech industry.
Date and Time
Friday, March 22, 2019
8:30am - 1:00pm
Location
Pfeiffer University - Charlotte 
1515 Mockingbird Lane
Charlotte, NC 28209
Calling all Employers
Go to where the talent goes.  Hundreds of skilled candidates attend this event to meet NC's tech employers.  Sign up as an employer to connect with job seekers, post your job openings on our Job Board, and access resumes.  Gain visibility as a regional tech employer on our website, as well as both in our communications and in all promotion leading up to the event.
Below you can find information on employer booth rates (and what's included), as well as sponsorship options for those who might want added brand awareness and/or the option to provide a workshop for job seekers.  Questions?  Contact Michelle Calton today.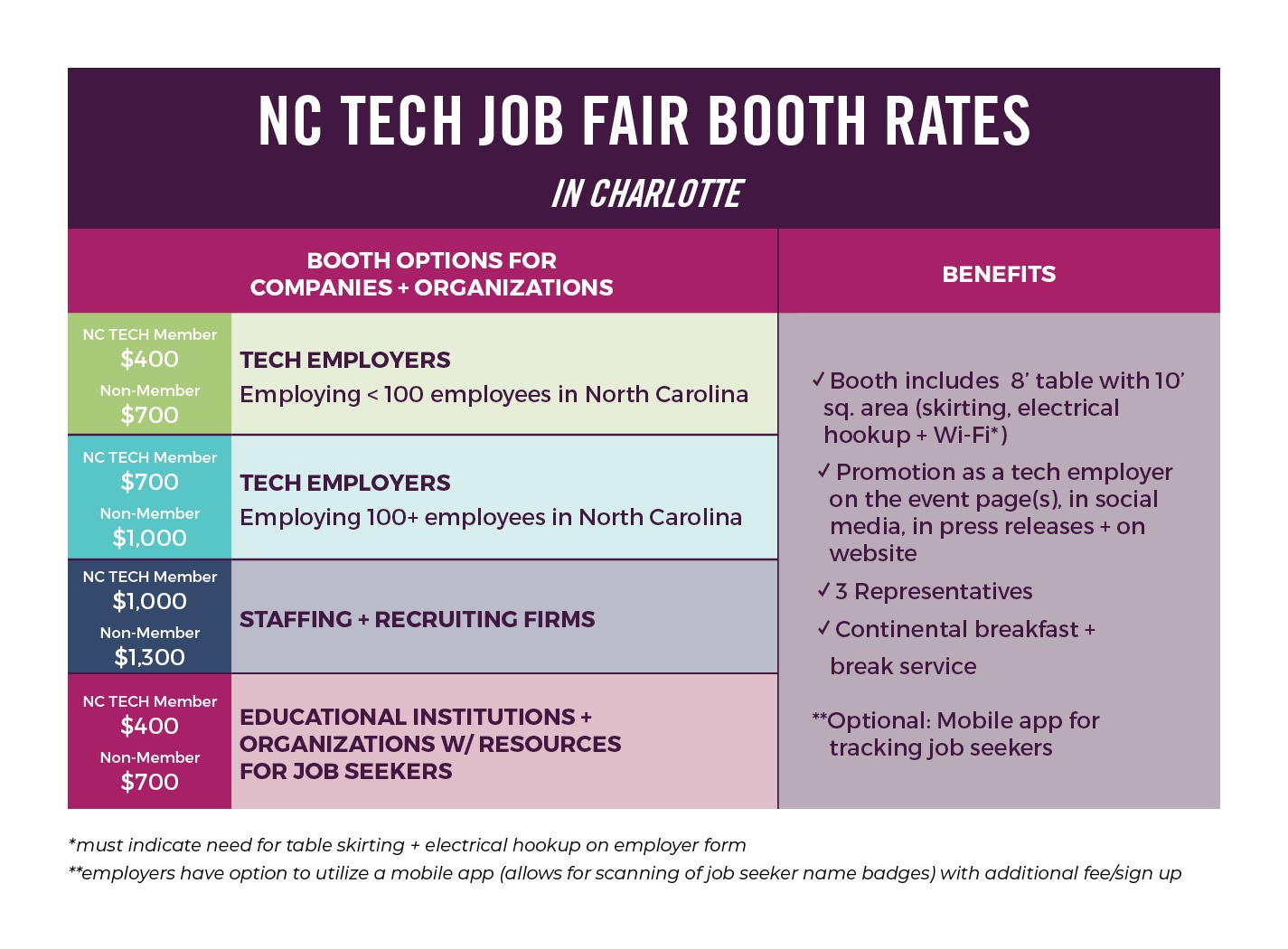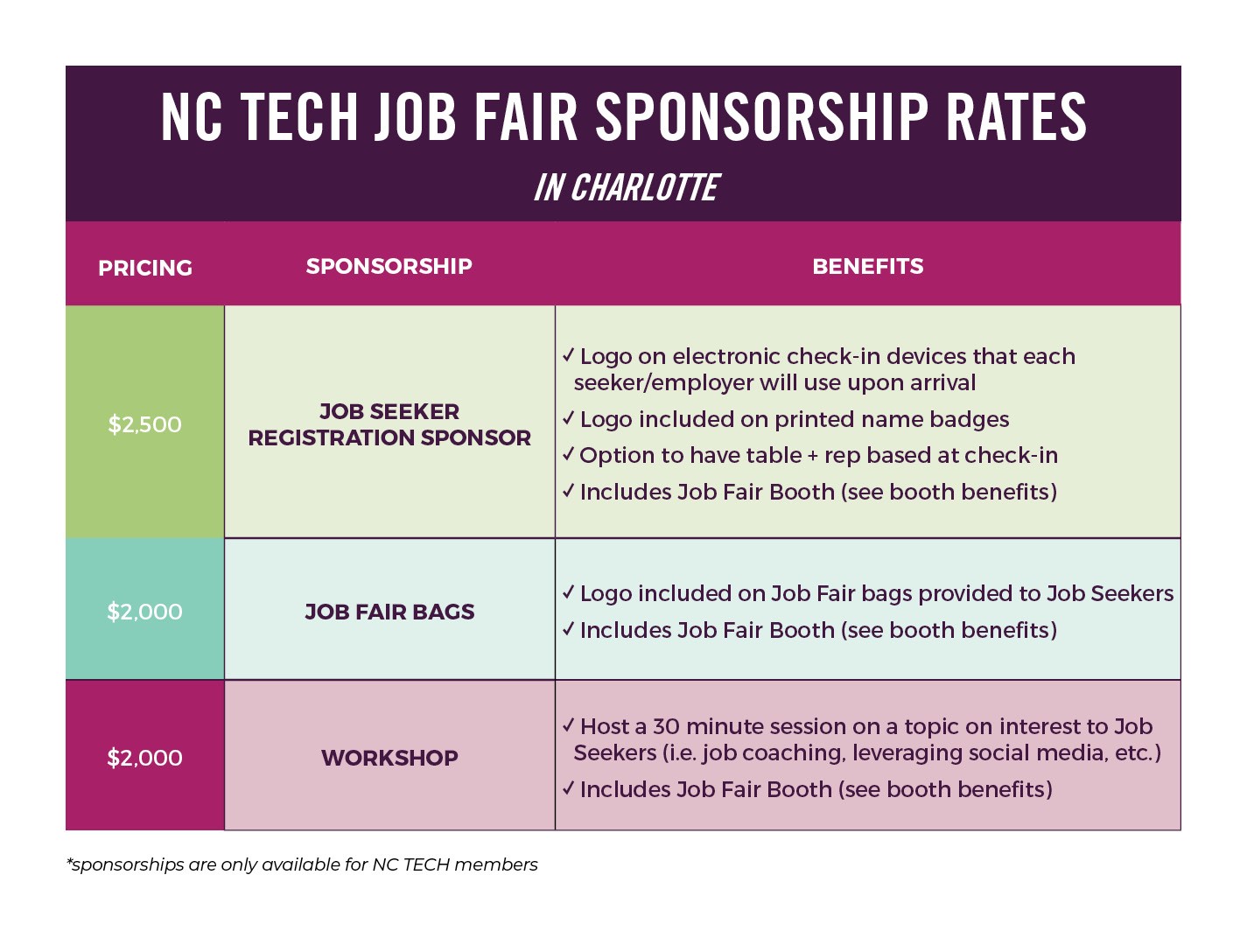 Job Seekers

Get Ready to Meet Your Next Employer.  This event will provide seekers an opportunity to connect with regional tech employers from large enterprise companies to smaller innovative growth companies.    
*Participating Job Fair employers are hiring for 1,500+ jobs in the region.  Please continue to check back as they will be adding a sampling of their job openings to the Job Board.
Community Partners
  
Employers to Date