Calling all Employers
Go to where the talent goes.  Hundreds of skilled candidates attend this event to meet NC's tech employers.  Employers sign up to connect with job seekers, post your job openings on our Job Board, and access resumes.  Gain visibility as a tech employer on our website, social media and press.
Date and Time
Friday, March 22, 2019
8:30am - 1:00pm
Location
Pfeiffer University - Charlotte 
1515 Mockingbird Lane
Charlotte, NC 28209
Booth Pricing + Sponsorship Opportunities
Below find information on employer booth rates (and what's included), as well as sponsorship options for those who want added brand awareness. 
Questions about future job fairs?  Contact Michelle Calton today.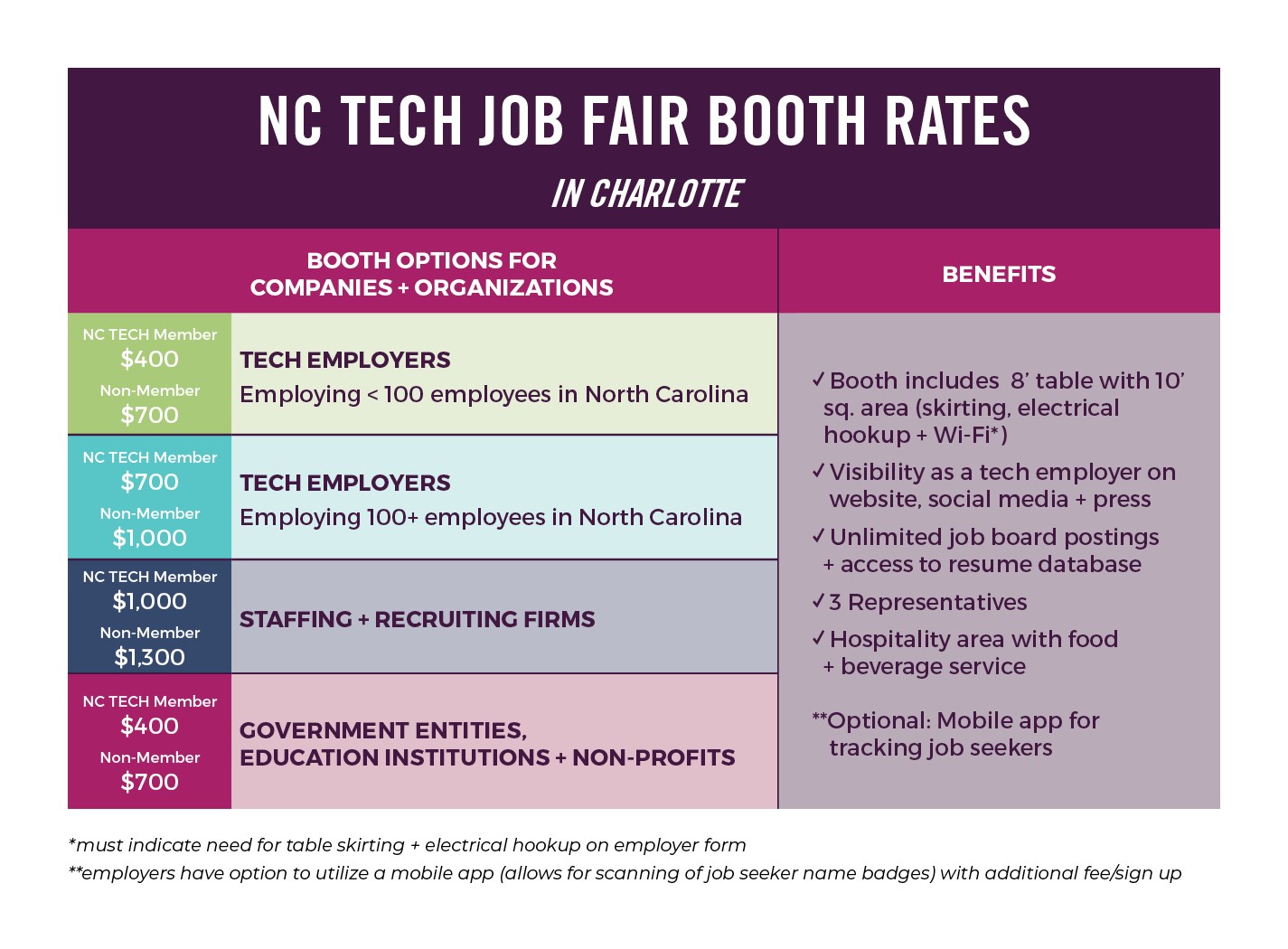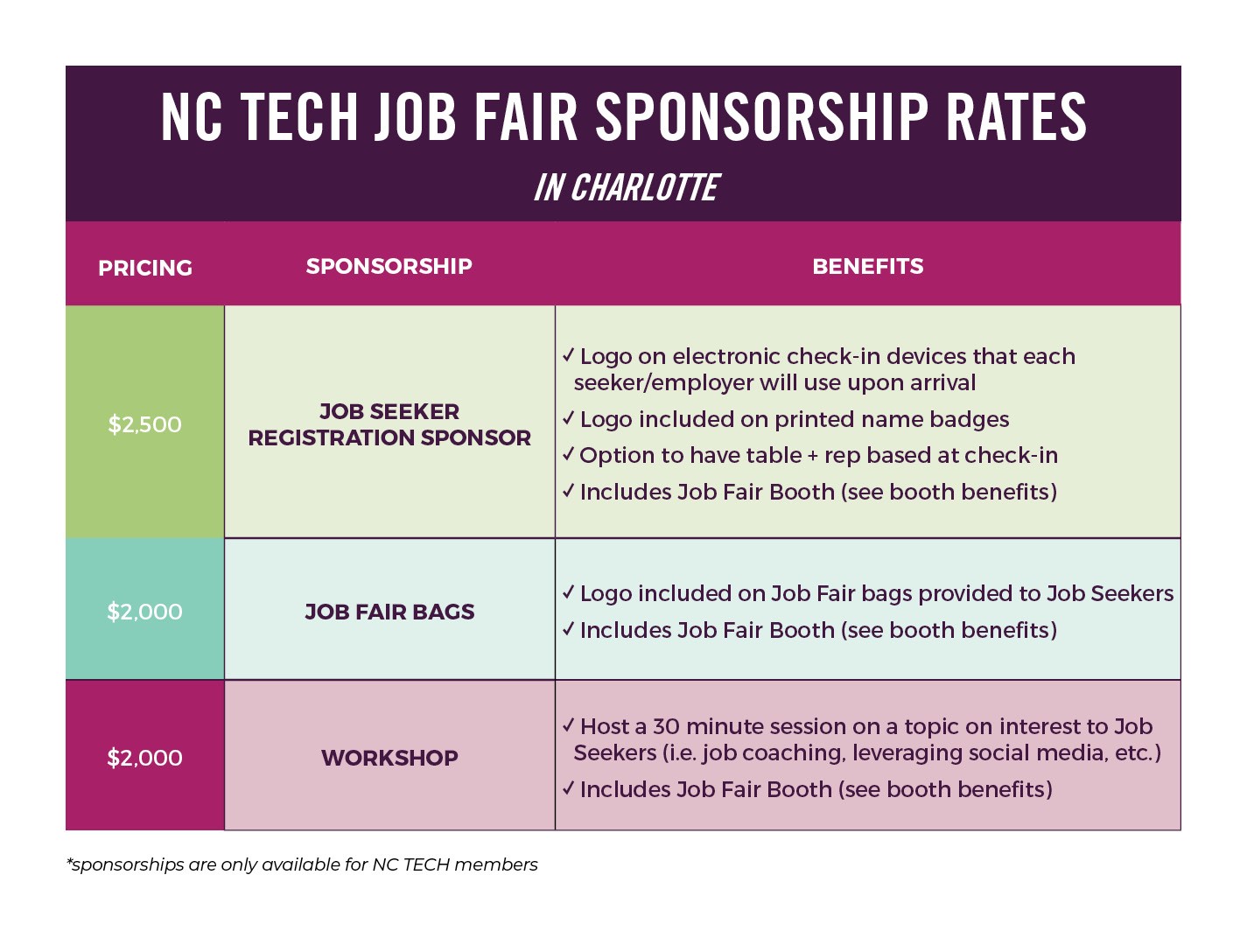 Host Sponsor
  
Employers to Date