July 01, 2021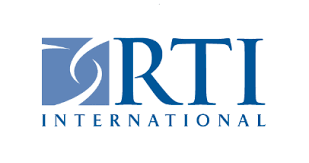 On May 25, 2020, George Floyd was brutally murdered, his last words and breath caught on tape. While not the first murder of a Black person at the hands of police to be recorded and exposed, this video in conjunction with the world being forced to pay attention at home because of the pandemic, ignited a turning point and exposed a truth that many were already aware of – racism is alive, and it is systemic. George Floyd was a father, a son, and a friend, but more importantly he was a human being whose life was taken without consideration for his humanity. 
What followed his death can only be described as a collective shift in consciousness evidenced by nationwide protests and a period of self-examination for businesses and institutions, many of which began to examine the racial composition of their workforce and released unambiguous statements against racism. 
At RTI International (RTI), a nonprofit research institute found and based in RTP, this sparked a larger discussion surrounding the effect of racial trauma on its Black employees and how there needed to be a concerted effort to address racial justice as an institution, both internally and externally. 
On June 30, 2020, the Executive Leadership Team (ELT) at RTI announced their commitments to pursuing racial justice and equity on a personal and organizational level – an answer to a call to action stemming from the nation's racial reckoning as a result of the racially motivated murders of George Floyd, Breonna Taylor and Ahmaud Arbery.   
The ELT formed a partnership with RTI's Black Employee Resource Group to inform the institute's path forward. The resulting public commitments included active ELT participation in new initiatives, including:  
ally training,

diversifying staff and leadership at all levels, including, specifically, the Executive Leadership Team and the Board of Governors, and

examining business practices and RTI culture to eliminate barriers for the recruitment, advancement, and success of Black employees.

 
One of the ELT's most significant steps was the formation of RTI's Racial Justice and Equity program. This program is responsible for evaluating racial equity policies and practices, identifying systemic issues and barriers, recommending actions, and supporting the implementation of action plans and programming at the institute.   
The Journey to Forming EDIB 
The Diversity and Inclusion program at RTI had been around for almost a decade. However, the ELT recognized the need for a more concentrated effort surrounding racial equity and systemic racism.   
Cara Valentino, a Certified Diversity Professional, and the founding member of RTI's Black Employee Resource Group (BERG), served multiple roles on the Diversity & Inclusion (D&I) Council, including as the training and development lead and ERG program lead. Her work outside RTI includes facilitating a meditation group for Black people to heal from race-based trauma and hosting regular community conversations on race. 
Valentino was appointed the full-time leader for the Racial Justice and Equity program. 
"Cara has a demonstrated ability to lead and build effective relationships with diverse groups of staff across the institute," said Lisa May, Executive Vice President and Chief Human Resources Officer. "She has become a recognized Diversity, Equity & Inclusion thought leader, bringing Inclusive Interactions and Ally trainings to RTI and leading regular dialogues around race. The ELT frequently consults with Cara on matters of racial equity at the institute, and we're excited about the RJE strategy she will help lead."  
With the existence of the Diversity and Inclusion program and the establishment of the Racial Justice and Equity program, the Equity, Diversity, Inclusion and Belonging Council was formed as an umbrella program to create a culture of belonging where all staff enjoy equal and absolute dignity, value, and opportunity to thrive. The EDIB Leadership Council leads diversity, equity, and inclusion initiatives, as measured against the Global DEI Benchmarks.  
When these commitments were established and these councils formed, staff were asked to reflect on these changes.  
One Year Later and Beyond 
Since making these commitments, RTI has made tremendous progress in its efforts and continues to pursue racial justice. Acknowledging that systemic change takes time, RTI is invested for the long term in creating equity, diversity, inclusion and belonging globally. RTI is focusing on Black staff everywhere, with the expectation that all people of color, and all of RTI, will benefit.   
When making commitments to change, establishing a baseline against which change will be measured is an important first step.  In February, RTI launched the first ever Racial Equity Survey led by a team of all Black scientists. Eighty-six percent of eligible staff participated in the survey, exceeding the goal of 80%. From May 27 to June 11, 2021, employees were encouraged to review the survey results and share their thoughts, reactions, and observations through an all-company, online ThinkTank, which will help RTI determine future goals and its vision of success.  
The survey will be run every two years, and RTI is currently in the planning phase for launching an international survey.   
To meet its commitment of examining its policies, business practices and culture to eliminate barriers for the recruitment, advancement, and success of Black employees, earlier this year RTI engaged an external consultant to conduct a Talent Acquisition and Talent Management Assessment. This included analysis of the Racial Equity Survey results, an appraisal of related U.S. policies and procedures, and the collection and analysis of feedback from 36 staff interviews and 10 focus groups with 209 participants. The assessment results will be used to identify the policies and practices producing inequities and provide an evidence-based roadmap for change. RTI will begin acting on the Talent Acquisition/Talent Management Roadmap in FY22 and measure and share its progress with staff.  
To date, RTI has donated over $122,000 in support of leading organizations in the racial justice space. However, this is only the beginning. Looking ahead, RTI will continue to hold itself accountable through sustained support for this work in new programming, staff training, change management, and resource allocation. Routine communications, reporting, and metrics will help ensure transparency and RTI will continuously assess its progress through evaluation and staff input.  
On the anniversary of these commitments, our staff reflect on its progress: 
RTI is committed to being the kind of organization where all individuals are respected and provided equal opportunities for professional growth and advancement. Racism affects our collective humanity, and we cannot live our mission at RTI of improving the human condition while racism exists.  
Interested in submitting a piece for the NC TECH blog?
Visit our Marketing Toolkit page for a submission form. Questions? Contact Rachel Kennedy.