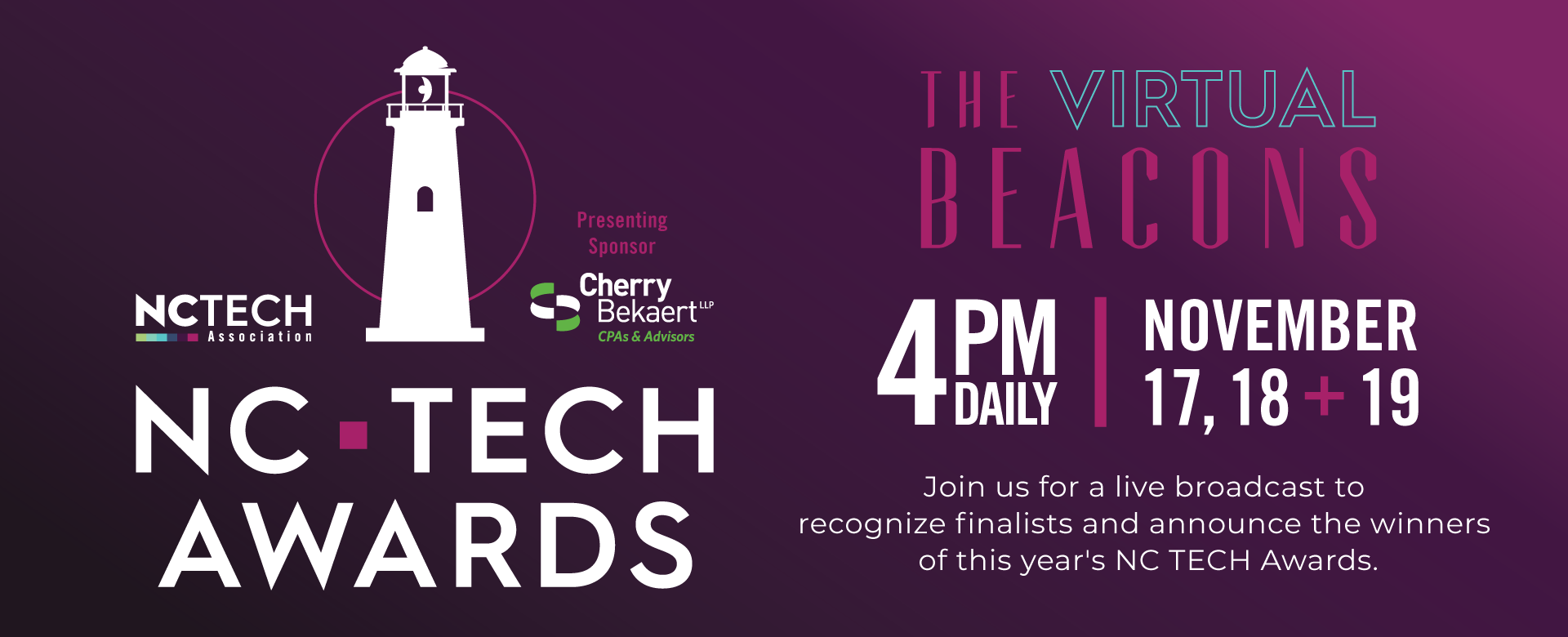 Welcome to the submission site for the 2020 NC Tech Awards – North Carolina's only statewide tech awards program dedicated to celebrating growth, innovation and leadership.  
Applications will be reviewed in a two-stage review process, led by the accounting firm Cherry Bekaert, in partnership with an independent selection committee. Finalists will be notified in mid-late September and winners will be announced at the NC Tech Virtual Awards Gala on November 4.
Awards Submissions 
The application period is now closed. NC TECH will notify finalists in the fall by email once the 2020 Selection Committee has reviewed all applications. Winners will be announced at the November 4 VIRTUAL awards. Questions? Contact Rachel Kennedy.
Click below to visit the online application site to submit your application. View the application fields here before beginning application.
Create an account to begin the process. Contact support@reviewr.com if you're having issues creating a new account or logging in to your previous account. 
You can submit for multiple categories.

NC TECH will notify all participants when the finalists have been chosen. Winners will be announced at the November 4

 NC Tech VIRTUAL Awards Gala.
View the application fields before beginning application here.
View Tips and FAQ's for creating a winning application here.
Selection Process
Presenting Partner Cherry Bekaert will conduct a thorough review of all applications and will provide data points to an independent Selection Committee. The Selection Committee is comprised of leaders from across the state representing industry and entrepreneurial non-profits, economic development organizations, venture firms, higher education institutions and media.  A Selection Committee meeting will take place to determine the slate of finalists and winners.  The Selection Committee roster will be released soon.
Award Categories