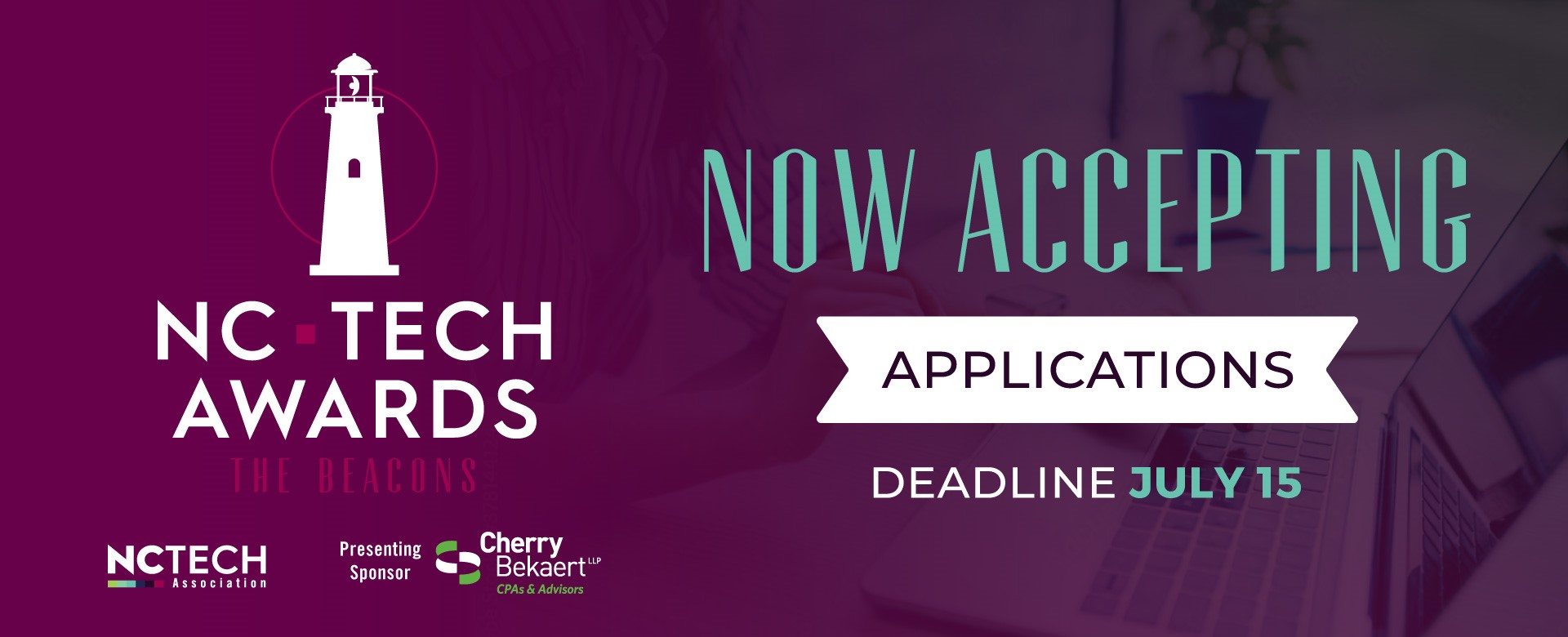 Now Accepting Award Applications
Welcome to the application page for the 2022 NC TECH Awards – North Carolina's only statewide tech awards program dedicated to celebrating growth, innovation, impact and leadership. The NC TECH Awards Gala will be held at the Raleigh Convention Center on Tuesday, November 29th, where hundreds will gather to honor the finalists and announce the winners.  
And now is your opportunity to include your company, organization and/or leaders for consideration at this year's Awards event!  View the list of award categories below and link to Categories + Descriptions for details about criteria and eligibility. The deadline to apply is July 15.
Before completing the application, view the application fields here.