Benefits leaders have an amazing opportunity to impact the lives of their employees in a positive way through the programs they design and provide - but they often don't do what's needed to get employees engaged year-round; communicate effectively about the benefits they offer.
Getting employees to engage in the right programs at the right time helps generate a return on the large investment that a company makes on benefits, but requires a knock-out benefits communication game plan. 
In this workshop, presented by Segal, learn the 10-key framework that - when used correctly - results in benefits communication plans that get employees to engage!
When
Monday, May 23
9:30 - 10:30 AM
featured speakers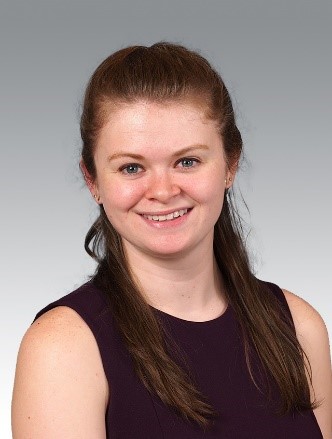 Sarah Frick
Consultant, New York
Segal Benz
Ms. Frick is a Consultant in the firm's Segal Benz Communications Practice located in Segal's New York office. She works with clients to help create, manage and deliver targeted, thoughtful employee communication and is involved in all aspects of participant communications, including drafting newsletters, proofreading documents and updating summary plan descriptions.
Ms. Frick works with clients in various areas of employee benefits, including assisting with annual enrollment communications, social media campaigns and online platform launch and integration. Additionally, Ms. Frick works closely with Segal's website team to create user-friendly website content, navigation and structure.
Ms. Frick holds a BS in Applied Economics and Management with specializations in Marketing and Strategy and a minor in Information Science from Cornell University, where she graduated cum laude. She also has a certificate in Website Design and Development from the University of Massachusetts and a certificate in Paralegal Studies from Boston University.
Ms. Frick has worked on projects that have won awards for communications excellence, including a 2018 APEX Grand Award, a 2018 Hermes Platinum Award and a 2018 Hermes Gold Award.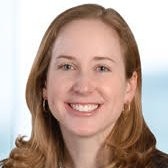 Megan Yost
SVP, Communications Consultant, Boston
Segal Benz
Ms. Yost is a Senior Vice President, Communications Consultant at Segal Benz and is based in Boston, MA. She is a recognized thought leader in benefits communications, particularly in the areas of retirement, financial wellness and employee engagement. Ms. Yost has led award-winning campaigns with some of the country's biggest employers to improve and increase employees' interactions with their benefits.
Prior to joining Segal Benz, Ms. Yost spent 10 years at State Street Global Advisors, where she was Head of DC Experience. In this role, she was responsible for global thought leadership, as well as client and participant engagement for their Defined Contribution team.
Ms. Yost has earned a BA in English from Colby College (Waterville, ME) and an MBA from Boston University.
Ms. Yost speaks frequently at industry conferences and with policymakers on Capitol Hill. She has testified twice before the ERISA Advisory Council to the Department of Labor. Ms. Yost has been quoted in dozens of articles in both US and European media outlets, and she serves as a judge of the Pension & Investment Eddy Awards.
Registration
This is event is free for members and non-members, though registration is required to receive login information.
Presenting Sponsor