The Government Vendor Network is a forum for member companies who have an interest in doing business with state government.
Date and Time
Wednesday, July 18
3:00 pm to 5:00 pm 
Meeting Speaker
Glenn Mack, CIO
NC Department of Public Safety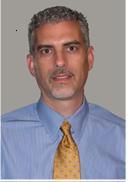 Meeting Sponsor
If you are interested in sponsoring furture Government Vendor Network meetings, please contact Brooks Raiford.
Location
Legislative Building
Caucus Room, First Floor 
(Room has two entrances, labeled 1228 and 1327)
16 W. Jones Street, Raleigh NC
Directions
View Parking Options
Agenda
To Be Announced
Event Contact:
Contact Mary Smith with questions.
Registration Info
FREE for NC TECH Members
ONLY NC TECH MEMBERS CAN PARTICIPATE IN THIS EVENT
Contact Carol Zimmerman to learn more about membership and join today!